Below a selection of companies that I have worked with or am currently engaged with.
If you want support on your own project, dont hesitate to get in touch.
Edquip is a digital marketplace for technical training equipment. It helps educators save time and money while searching for, evaluating and acquiring training systems for their classrooms and vocational training centers. Simultaneously it supports producers of didactic equipment to increase reach, decrease lead generation costs and to manage their online reputation.
The Edquip project is aiming to connect supply with demand in the field of technical training equipment. We have designed and built a digital marketplace for didactic tools.
– Researched the industry, different markets, important players etc.
– Developed a preliminary value proposition, recording any assumptions
– Sketched up wireframes, developed tech specifications
– Recruited and project managed a web designer and a programmer to design and build the marketplace
– Approached and signed up a critical mass of producers, listing their products  
– Setup full digital marketing strategy: content, SEO, PPC, email etc.
– Day to day management of quotation requests, bids and project executions 
Horizon Educational is the world leader in STEAM products for teaching renewable energy and hydrogen fuel cells. The company has a wast range of science kits and digital curriculum experiences. Horizon is also running international student competitions at middle and high school level sponsored by large companies such as Toyota, Volkswagen, Hyundai, Siemens etc.
During my tenure as CEO I turned a small product trading company into a fully fledged education company, I led my team to success in various different areas, such as:
– Transitioned from a transactional sales model (product) to recurring revenues model (service)
– Grew turnover 1100% and the average gross margin by 57%
– Setup US offices, built and restructured distribution network across AMERICAS / EU / MENA / CIS
– Setup Corporate partnerships with various Fortune 500 companies
– Initiated projects with large educational school systems: LA Unified, Chicago Public Schools etc.
– Worked in Brussels with industry association Hydrogen Europe in their Communication Task Force
– Asset acquisition of biggest competitor, due diligence, bidding negotiations, financing, merge
Managed the due-diligence and the asset purchase of a bankrupted company, stopped the bleeding and turned it modestly profitable.
– Reviewed and downsized team, renegotiated supplier contracts and took control over fixed costs
– Moved part of production to China, merged back-office operations with the mother company
– Reviewed the product portfolio, set new product development plans, synergized the distribution
When I took on this project the TVET Journal was a blog with dated design and varying levels of content quality. An extensive list of improvement projects was initiated, which lead to >130% increase in readership in only four months.
– Redesign of brand identity, vision, mission, choice of content areas, logo and article designs
– Migration from one CMS to another, setting new information hierarchy and launching new SEO strategies
– Launched relevant social media accounts, increased following and returning readership
Amino Labs is a very exciting Canadian startup by founders from the MIT Media Lab and Cambridge university. Amino produces the leading STEAM product used for bio-backing or gene editing. Students use a combination of Educational hardware, software, "wetware" and content, learning quickly how to program bacteria.
My engagement with Amino Labs was covering different topics and areas associated to the setup of a B2B channel partner program, running through various exersices:
– Review of company value proposition, business modelling and strategic improvements
– Pricing and margin review as well as improvements of sales materials
– Market analysis, identification of potential distribution partners, initiation and negotiation of deals
SUPPORTING EDUCATIONAL ENTREPRENEURS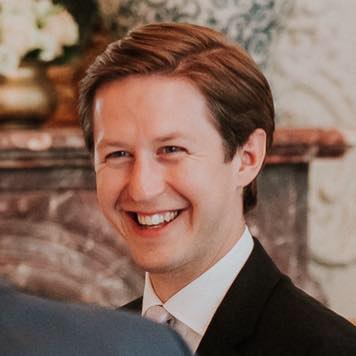 I have close to a decade of experience from education business, having lead and grown companies myself, as well as supported other entrepreneurs in their journeys. 
My experience lies mostly in strategic development of sales, marketing, and business development for physical and digital products, both in K-12 and CTE/TVET.
I have lead teams to successfully expand distribution networks onto all continents, won public tenders and setup various corporate partnerships. 
We also transformed value propositions and business models from transactional sales models to recurring revenue models. I have lead one acquisition and merger.